Here. Good stuff
http://www.britishpathe.com/video/elect ... ctric+mini
That?
Well, I was thinking of similar approach in the beginning. There is couple of issues with this kind of set up thou. Firstly, you need to transfer the power from motor to gearbox. Can be done with chain or belt. Cannot see what's used here, as it's all covered up. But although such applications can handle quite big power and torque, they not exactly maintenance free. Over the time they wear and stretch. Can be quite noisy too. Secondly, the size. Look at that. It's huge. Must weight quarter of a tone. So, I've dropped that idea right away. I figured small car like mini, with motor that can produce about 70 horse power, 120 ft-lbs and spin at 6500RPM, should do direct drive with no problem. Most factory electric cars are in fact direct drive.
Couldn't afford Borg Warner trans axle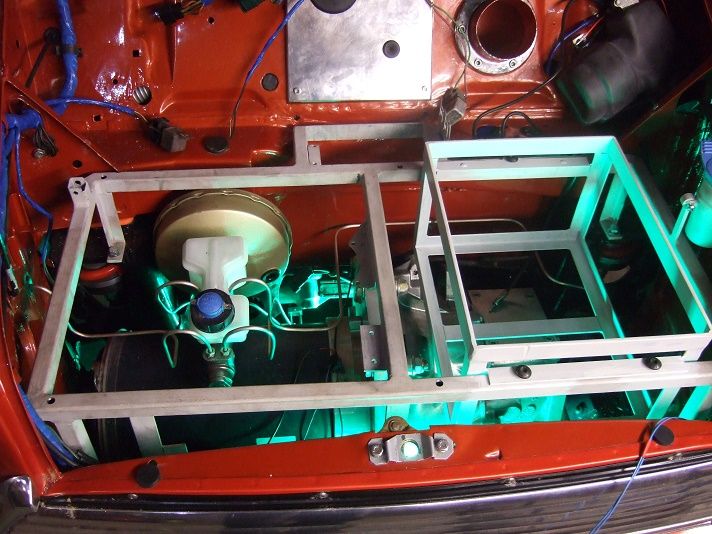 So I engineered my own. I think I did OK. My drive train unit is quite compact.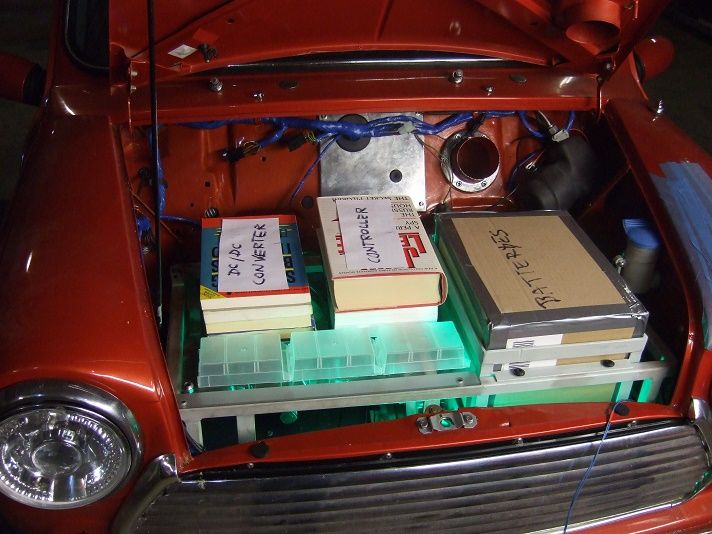 Not only have I got enough space for all necessary gear, but I also have room for additional battery box under the bonnet.